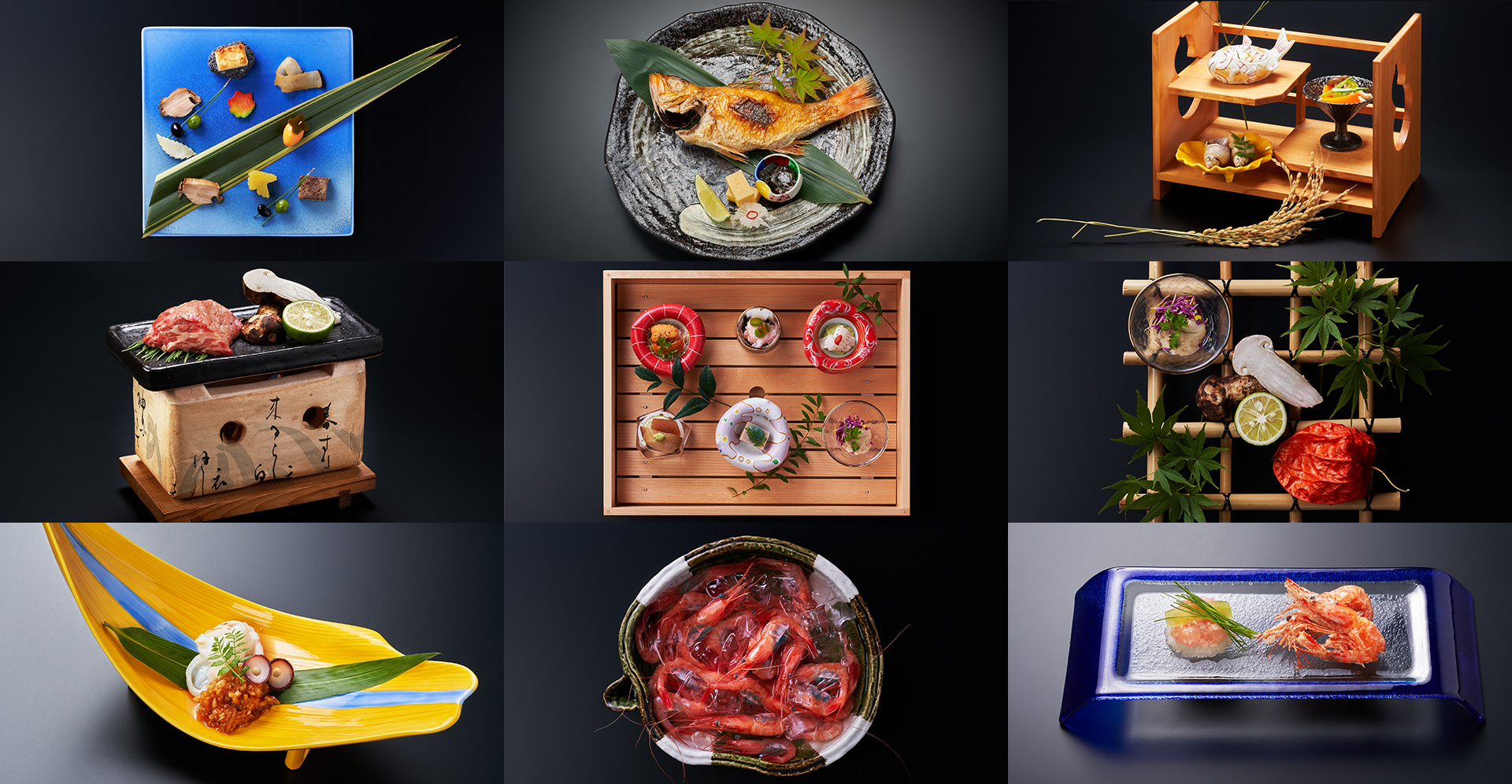 Marui's Recommendations
Kiwami

Per person… 3,500yen

10 pieces of top-quality sushi with toro, sea urchin, and ikura (salmon roe). Enjoy Marui's signature tamagoyaki alongside. (Menu subject to change without notice based on seasonal and stock availability)

Echigo's Treat

Per person… 6,500yen

Luxurious kaiseki cuisine that allows you to taste the best of Niigata and the local cuisine of Ryuto Furumachi. The menu is suitable for entertaining guests from outside the prefecture and includes such specialties as deep-fried Nanban shrimp balls, noppe, and blackthroat seaperch wakasayaki.

Assorted Sashimi

Per person… 2,700yen

A sumptuous assortment of fresh local fish caught at the Niigata fishing port on the day of. Enjoy the freshness of seasonal local fish that has made Marui the best choice for sashimi since its founding.

Special Marui Course

Per person… 5,000yen

Seasonal kaiseki cuisine using not only local fish but also local ingredients with great care. Enjoy the world of harmony and deliciousness created by professional Japanese chefs and sushi chefs only at Sushi Kappo.

In addition to the above,
we also offer seasonal specialties.
Seasonal Hanayaka Special Set

Per person… 3,000yen

A small kaiseki meal available only for lunch. You can feel the seasons of Niigata with it in a variety of ways. Dessert and beverages are included after lunch.

Echigosushi-don

Per person… 1,200yen

Seafood rice bowl available only for lunch. The contents depend on the sea of the day. Experience the freshest local fish from Niigata. You can enjoy it in various ways by changing the flavor with special fish sauce.

Nodoguro Aburi-don

Per person… 2,000yen

A special rice bowl available for lunch only. The seared skin of nodoguro ("blackthroat seaperch") spreads the flavor of the trapped fat. At Marui, we recommend enjoying it lightly with sea salt and lemon from Yamakita in Niigata.

Tsuki-gawari Set

Per person… 3,000yen

This is a bento dish that changes every month. Contains a luxurious taste for enjoying the changing seasons of Niigata.

Nigiri Tempura Set

1,400yen

A hearty set of nigiri sushi and tempura made from local seasonal vegetables. The menu is subject to change depending on the availability of the day.

Nigiri Lunch

1,200yen

Marui's signature nigiri sushi offered at a special lunch price. Enjoy authentic sushi with fresh local fish and the skill of our chefs via the finishing dish.

Special Kaisen-don

1,280yen

Sashimi and chirashi sushi served separately for lunch. You can enjoy fresh local fish and chirashi sushi with traditional handmade ingredients.

Temari Lunch

980yen

This lunch set is made into cute Temari Sushi. It is popular among women and children. The miso soup can be changed to small udon.
Course
・Itamisama Omakase Course(reservation required)

Per person…8,000yen

・Family special course(reservation required,
limited number available)

Per person…6,500yen

・Family Kaiseki(with sashimi platter, reservation required,
limited number available)

Per person…5,000yen

・Children's Kaiseki(reservations required)

Per person…4,000yen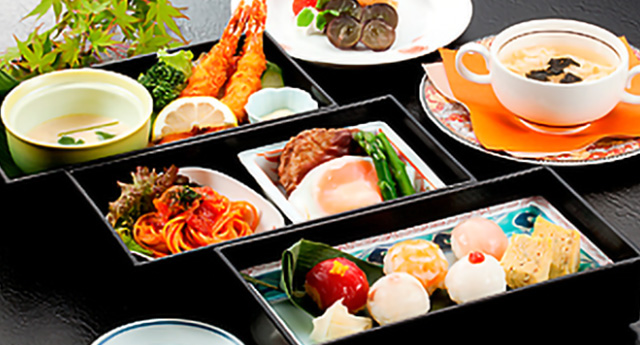 Children's Kaiseki
Gastronomy
Niigata's famous
"nodoguro" grilled fish

3,000yen

Nodoguro, a specialty of Niigata, grilled in its original form. Please enjoy this dish, which uses salt from Niigata's Sasagawa Stream to lock in the overflowing flavor.

Deep-fried Nanban Shrimp

1,200yen

A traditional dish of Ryuto Furumachi. Enjoy the soft and unique texture of "Ebi-shin" in Furumachi, which still retains the atmosphere of a flower town.

Crab Cream Croquette

850yen

A simple, old-fashioned flavor made entirely by hand by artisans. The rich yet non-overpowering flavor has been loved by regular customers for a long time.
・Echigo Zuwai Crab

Market price (winter only)

・Natural Oyster from Yamakita

Market price (summer only)

・Niigata Wagyu Beef

1,980 yen (depending on cooking method)

・Marui's Signature Omelet

400 yen or 2,300 yen as a souvenir
Beverages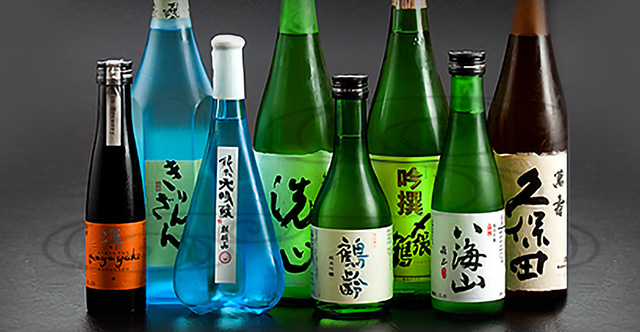 A wide selection of
Niigata's local sake
is available.
Recommended Brands
・Kirinzan

A sake from Tsugawa, near the border with Fukushima. This is the local sake most loved by fathers in Niigata. You can enjoy the clean and refreshing taste that is typical of Niigata.

・Kakurei

Sake from deep snow in Shiozawa. The brewing water drawn from a private well 80 meters underground is super soft. This sake brings out the flavor and aroma of the sake rice, and you'll never get tired of drinking it.

・Hokusetsu

As you listening to the sound of the sea near Akadomari on Sado Island, there's no doubt that it will go well with local fish. While being a dry sake, you can enjoy its softness in your mouth.

・Asahiyama

From the brand that brought you not only Kubota but Senshin and Tokugetsu, famous sakes have been created by their unceasing efforts. In particular, Yobitomo is a limited edition sake that only a few stores carry. You have to try it at least once!

・Hakkaisan

Hakkaisan is one of Niigata's leading sake breweries. Its taste is just like a textbook, with no habits. It is a "beautiful sake" that even those who do not like sake can easily get into.

・Shime
Haritsuru

This sake is from Murakami in northern Niigata. Sake brewed with subterranean water from the Miomotegawa River, where salmon rise, has a "light" but "umami" flavor typical of Niigata. The sake made from Niigata-grown sake rice is carefully brewed and has become the standard sake for fathers in Niigata.
We have always more than 10 kinds of local sake on hand.
We also offer a variety of seasonal and regional brand sakes. Please contact us for details.
*Images are for reference only. Menu subject to change depending on availability.
Contact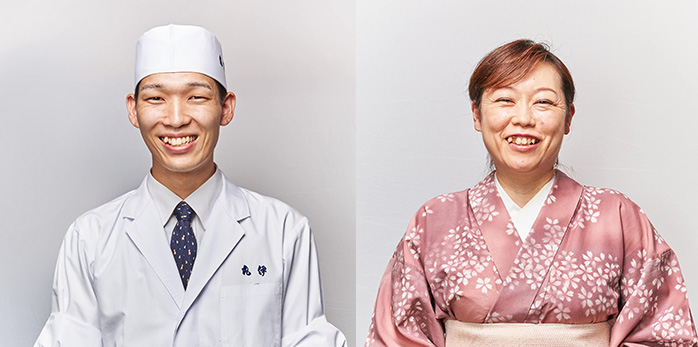 As the restaurant may be crowded, reservations are recommended on Saturdays, Sundays, and holidays.