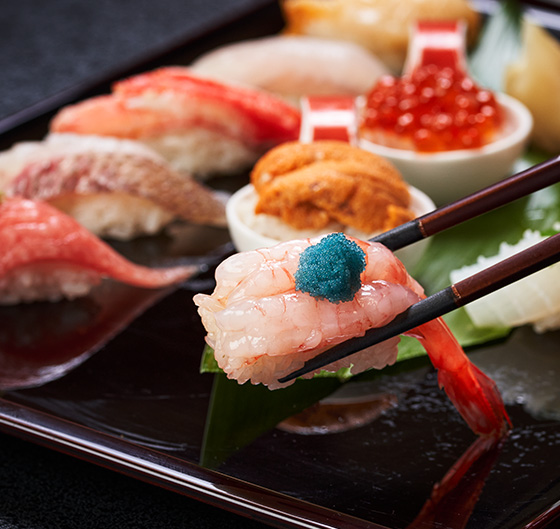 Our Commitment to Delicacy
With the polished skills and passion of our artisans, we offer our hospitality to you as a once-in-a-lifetime opportunity. Enjoy the "top delicacy of the moment" in Niigata, a treasure house of food.
Marui's Pride in Freshness.

More than 30 kinds of fresh local fish caught off the coast of Sado Island, Niigata, are used as the main ingredients. All acquired ingredients are used up on the same day. The taste of the same fish changes depending on the growing environment and season. We identify the seasonality of ingredients and serve them at the most delicious moments.

Koshihikari, the Conventional
Variety that Enhances the Flavor
of the Ingredients.

Koshihikari, which is delicious even when cold, is used for the rice. The original sweetness and texture of Koshihikari enhance the flavor of the ingredients.

No Cut Corners for the Sake of Taste.

To bring out the true flavor of ingredients from Niigata, we carefully prepare them using traditional techniques. We do not compromise on taste, even if it takes time.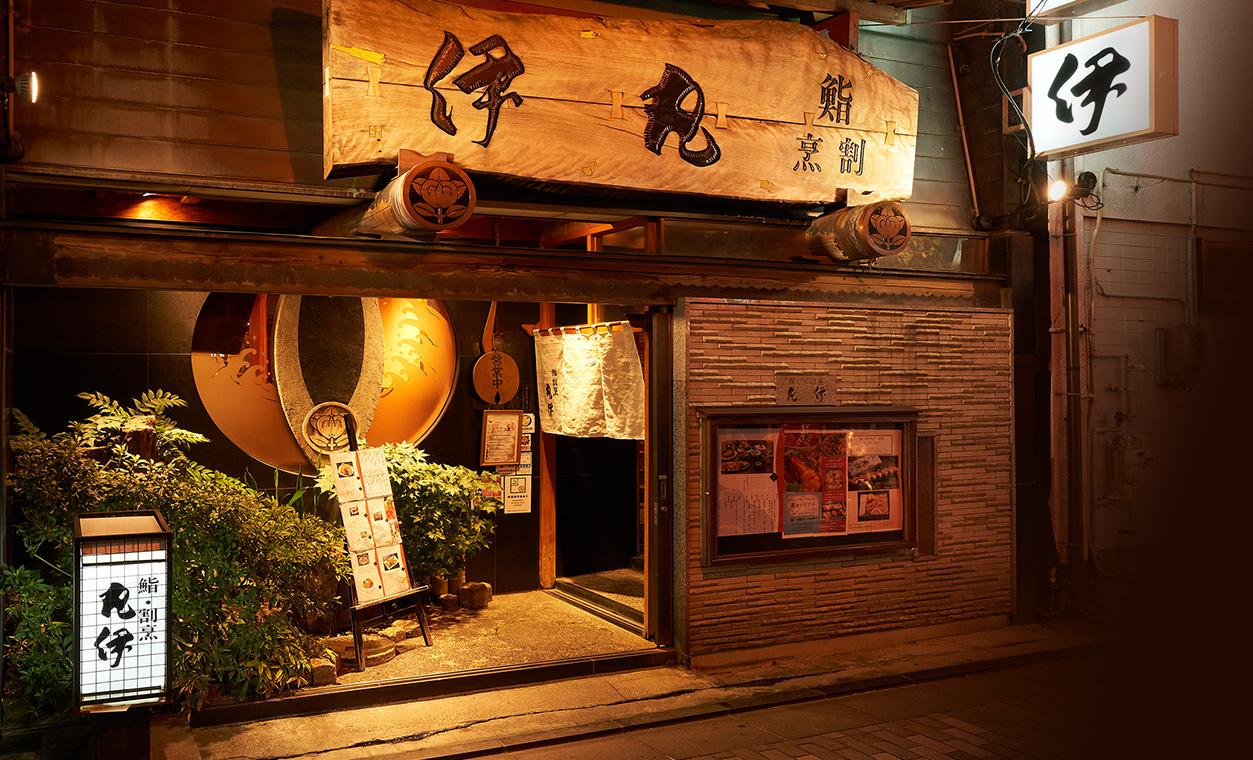 Furumachi Hanamachi,
with the Atmosphere
of Ryuto
("City of Willows").
Furumachi is a flower town that has walked hand in hand with the port city of Niigata, and Marui is located on Nabechaya Street, one of the most picturesque streets in the area. Enjoy strolling around Furumachi Hanamachi and feel the history of Ryuto.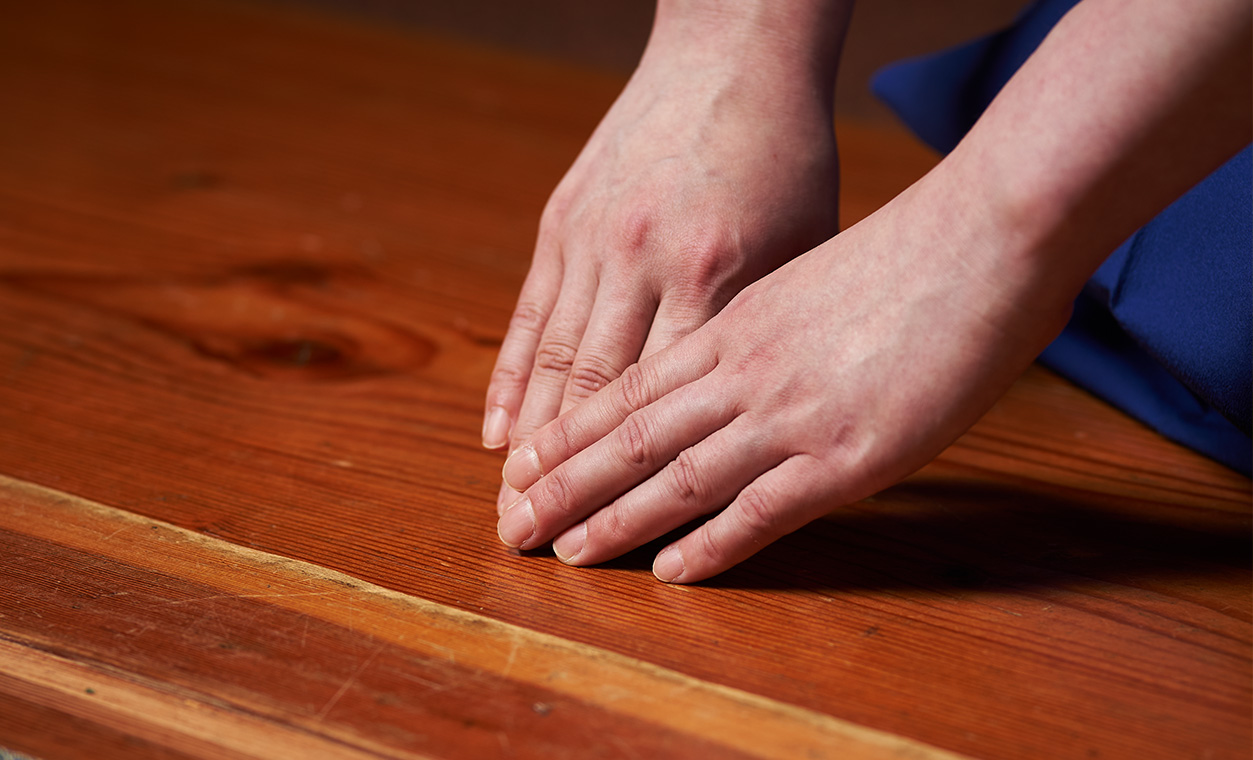 A Space for Relaxation
and Hospitality
Beloved in Niigata for over 45 years, Marui will continue to strive to make your precious moments enjoyable with our heartfelt cuisine and fresh hospitality.
Counter

12 seats

Raised tatami-floor
with a sunken kotatsu

20 seats
Tatami room
We have a large hall that can accommodate up to 30 people for small parties and large banquets.
Matsu, TakeUp to 30 people

TakeUp to 8 people

PineUp to 12 people

SakuraUp to 10 people

UmeUp to 20 people

BotanUp to 6 people
COVID-19 Prevention Measures
Temperature checks upon entry, reduced number of seats, and alcohol for hand sanitization
Temperature checks, two-step hand washing, alcohol disinfection, and mask wearing by all staff
Ventilation and periodic indoor alcohol disinfection, ozone cleaning after closing, and plastic curtains installed in front of cash registers, etc.
All of our staff will continue to work hard to prevent infection and spread.
Contact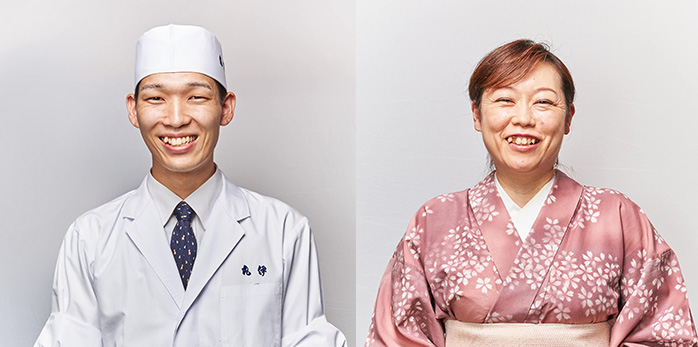 As the restaurant may be crowded, reservations are recommended on Saturdays, Sundays, and holidays.